Not actual patient
A daily injection can
change the course
of osteoporosis Start pushing back on
osteoporosis and rebuild bone
during your treatment.
Now's the time to create a clear treatment plan
for your future with TYMLOS
TYMLOS can be taken up to 24 months. After taking TYMLOS, it's important that you work
with your doctor to maintain the new bone you've built.
A daily injection just under the skin, at home or wherever you choose
TYMLOS is taken using an injection pen that you can use at home or wherever you choose. The injection is subcutaneous, which
means it isn't deep and doesn't go into the muscle.
The TYMLOS injection pen is thoughtfully designed, so you can use it wherever you go: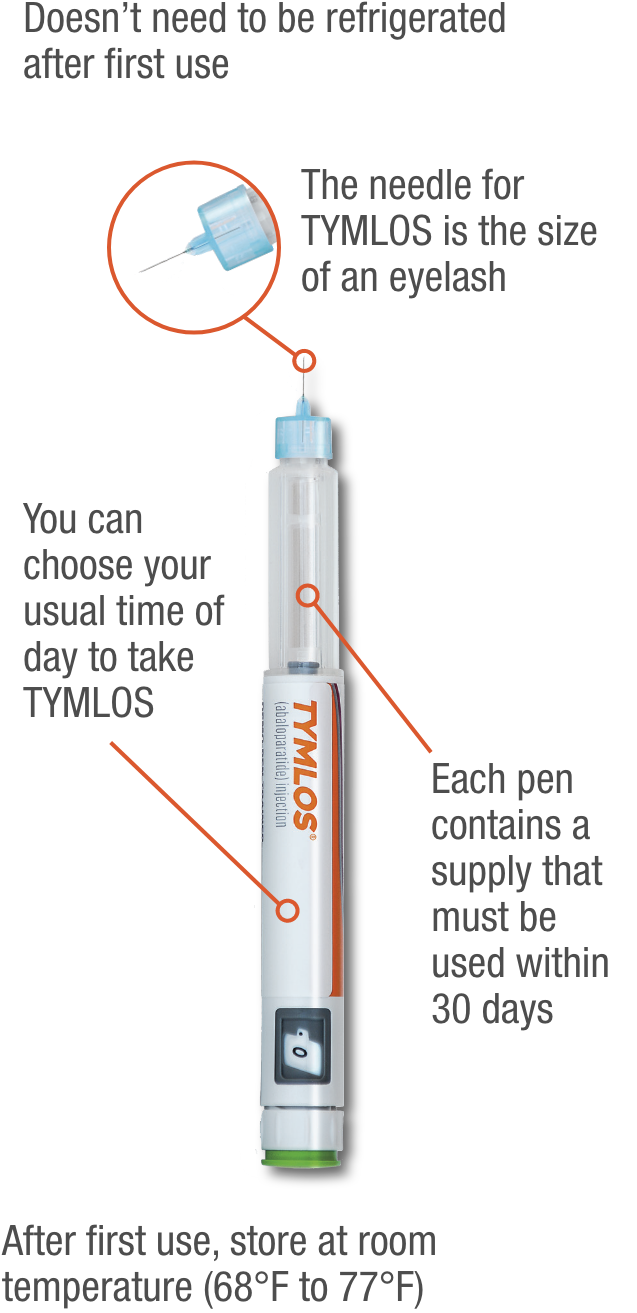 Do not freeze the TYMLOS pen or expose it to heat.
Pen shown not actual size.
TYMLOS can be taken wherever, and whenever, works best for you.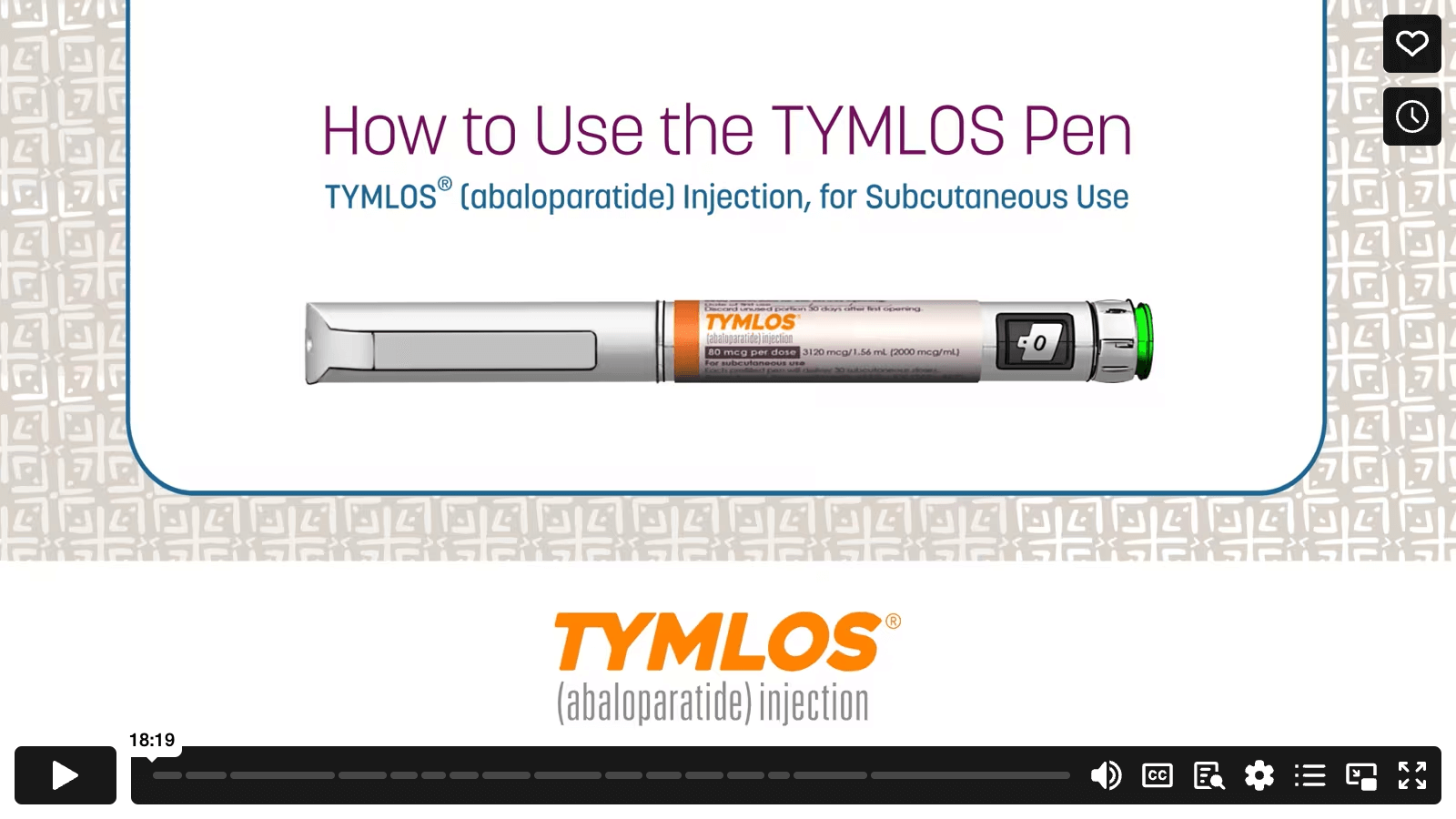 Download our step-by-step instructions

(opens in a new tab)